Novel Coronavirus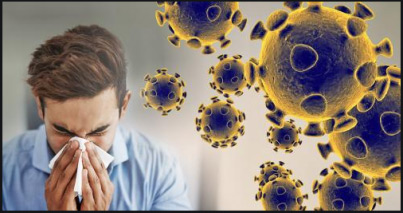 To Our Valued TVO Patients,
At Tri-Valley Orthopedic Specialists, Inc., our primary concern is always the well-being and safety of our patients and staff. With the recent coronavirus (COVID-19) concerns, we want to inform you that we are increasing our already high standards to make our facilities as safe as we possible. We closely follow the latest guidance from the Centers for Disease Control (CDC), local governments, and public health agencies.
We therefore ask that if you currently have a fever, or other respiratory symptoms such as coughing, shortness of breath or other flu-like symptoms, or if you have recently traveled outside of US within 30 days, or if you have been in close contact (within 6 feet distance) to someone that has been recently confirmed or suspected of Coronavirus, please let us know right away and we will assist you in rescheduling your appointment 2 weeks to 1 month out as appropriate. You may call us at (925) 463-0470. You may also reschedule your appointment through the patient portal. Please limit the number to accompanying visitors/parents to one person per visit..
All staff have been trained to uphold and practice the precautionary measures below as recommended by the CDC:
Frequent handwashing.
We are increasing the frequency of our sanitization procedures in all common patient areas and in the exam rooms after each patient visit.
We are making sure any TVO staff feeling sick stays home.
We are committed to keeping your safe while in our clinics and want to reassure our patients that we are taking this situation seriously and have added precautions.
Sincerely,
Tri- Valley Orthopedic Specialists, Inc
Learn more about Novel Coronavirus.