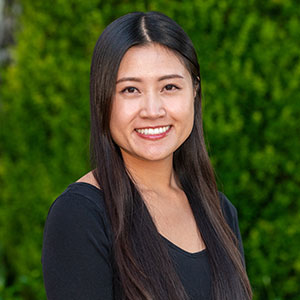 Jenny Pham is a board-certified physician assistant working with Dr. Burgar providing care for hand, wrist, and elbow orthopedic conditions. She graduated from University of California, Irvine with a bachelor's degree in Biological Sciences. Following her undergraduate education, she worked as a medical assistant in cardiology and internal medicine. She then went to University of California, Davis to earn a master's degree in Physician Assistant Studies.
Jenny's goal is to treat the unique concerns and needs of each patient. She is committed to providing excellent clinical care, and places a high priority on patient education and well-being.
In her free time, Jenny enjoys spending time with family and friends, painting, photography, finding new cafes, and exploring near and far.