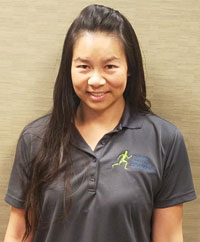 Melanie graduated from Pomona College with a Bachelor's degree in Neuroscience (1999) before attending the Master's program at CSU Long Beach for physical therapy (2003). She has worked in a variety of orthopedic clinics around the Bay Area since then and joined the TVO team early in 2017.
Melanie swam on a local Tri-Valley USS team and later was an All American in college. Involvement in athletics and experience in the athletic training room in college led to interest in physical therapy.
Outside of the clinic Melanie enjoys reading, baking and traveling to warm climates.